These were just images I found saved on my computer which I thought were all relevant to the inspiration and ideas I had for my initial final shoot (that has changed now though). The first was from the Dazed and Confused website but I really like the idea of using a number of images in some form of a series and I think this will be one of the certainties for my final images.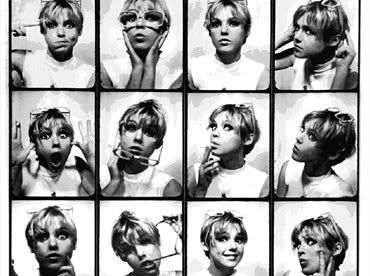 This image seems totally irrelevant but after steering slightly away from the illustration idea I thought this was really relevant to the faceless fashion type idea, or replacing faces and heads with other objects. I like the atmosphere of these images, slightly creepy and surreal.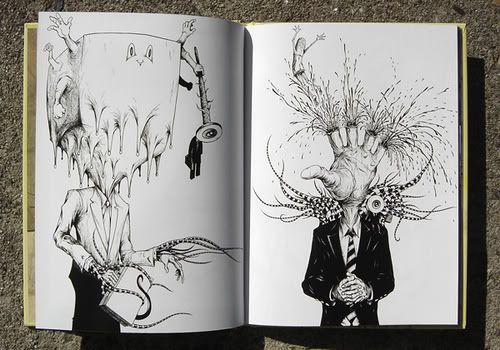 This image also caught my eye because of the idea of alternate faces, however the main aspect I took from this image was the idea of a busy background.
The two images below summed up the ideas in my head, I wanted to incorporate vintage style fashion but try something I hadn't really looked at yet so lingerie seemed like an appropriate idea. I also love the editing in the second image, so may try and incorporate the idea of the body and mind being separate which could coincide with the faceless fashion idea.